Technology - Manufacturing Process

Young Fast has one manufacturing plant in Taiwan, and three others in China and Vietnam. This multi-site production strategy gives us flexibility and cost efficiency in production planning. The total production capacity has reached 12 million units of small to medium-sized touch panel sensors (TPS) per month. This capacity will continue to increase once the construction of our Vietnam plant is completed.

To ensure display quality and increase the yield of our touch panels, quality control during the manufacturing process has become a critical task. Young Fast has set up a rigid quality control system that focuses on every step of the process.  Each of our factories has a complete range of automation facilities and proprietary testing equipment developed in-house based on the latest G3.5/G4 LCD technologies.  This enables us to have a greater amount of control during the testing phases and increases reliability and yield rate.  Advanced and innovative manufacturing processes, including etching, glass finishing, sealing, annealing, functionality testing, and visual inspection, have been implemented to further improve our production capability and capacity.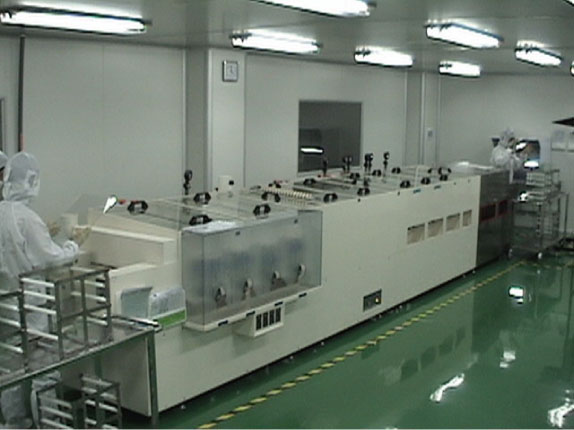 Young Fast developed and owns the patented "panel-based batch working" process, which uses the mother base panel as the panel production model (300mm x 400mm) instead of cutting the panels piece by piece. By adopting this manufacturing process, Young Fast is able to create touch panels for heavy-duty touch input control applications.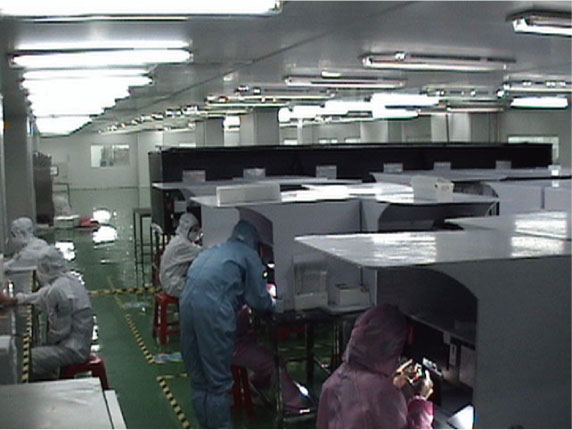 Young Fast has developed comprehensive manufacturing processes. The following lists some of the major processes.
Washing inspection: Uses pure water to wash out the imported transparent electrically conductive films or membranes to get rid of impurities or chemical substance on the films. Any remaining substance residues or impurities will significantly affect the optical properties and reliability of the finished products.

Wet chemistry etching: The most commonly used process for the removal of ITO from the glass or plastic substrates leaves the spaces necessary for the proper circuit configuration. The benefit of the wet chemistry etching process is that it can easily remove the ITO without causing any short circuits.

Conductive circuit printing: This circuit printing process applies conductive slurries directly onto the substrates to form circuits for carrying signals and/or power to perform communication and computation.


Insulation layer printing: This process is used to form a dielectric insulation layer to prevent the current flow between conductive circuits, ITO layers, and the non-active regions of the device.